Attending leadership conferences is a great way to level up your leadership skills and connect with other professionals across your field or industry.
In addition to the webinars you probably already attend, these events are a great way to discover the latest trends, see the newest technology, and even meet prospective customers.
This list of the 22 best leadership conferences will help you find the right event no matter where you are on your leadership journey.
Leadership conferences shortlist:
Top 22 Leadership Conferences 2023/24
Date: November 15-16, 2023
Where: NYC
Price: $2,390
This world-famous event brings together renowned figures from this business world and beyond to discuss the topics most relevant to today's business leaders. Themes include management, talent, high performance and, of course, leadership. Speakers at this year's event include Jim Collina, Simon Sinek, and celebrated Olympian Allyson Felix.
Date: September, 2023
Where: Virtual
Price: Free
The 2023 Forbes Power Women's Summit seeks to guide women leaders and teams in supporting diverse, equitable practices in their industries and workforce. The virtual event includes speakers like activist and co-founder Emma Grede of the brand Good American and entrepreneurial actress Brooke Shields of the global women collective, Beginning is Now. Attend the online event to find inspiration and advice from big names in entrepreneurship and join a community of ambitious, female professionals.
Date: September 17-19, 2023
Where: Berlin, Germany
Price: €895-€3,249
The Industry of Things World needs no introduction. This global leadership conference brings more than 450 innovative minds and top decision-makers from the likes of Johnson & Johnson to Coca-Cola to connect via panels, interactive workshops, and lectures focused on the digitization of new services, products, and processes. The conference challenges leaders to think about the future in terms of production and products.
Date: May 30-June 2, 2023
Where: Nashville, TN / Online
Price: Upon request
Dave Ramsey's EntreLeadership Summit is a world-class experience designed to refresh and re-energize leadership abilities. Attendees include business owners or leaders managing anywhere from two to two hundred employees within a range of industries. Learn how to truly invest in your people with lectures from the likes of Malcolm Gladwell, Maneet Chauhan, and Dave Ramsey himself.
Date: October 8-11, 2023
Where: Cleveland, OH / Virtual
Price: TBD
This conference is designed for young entrepreneurs who want to take their businesses or careers to the next level. At the Forbes 30 Under 30 Summit, you'll hear from some of the most successful young entrepreneurs in the world and learn how they've built their organizations from the ground up. Think of this stand-out event as more than a conference but an immersive experience where A-list speakers and the best in your generation come together for industry-focused networking, local programs, community service, and more.
Date: April 24-27, 2023
Where: Virtual
Price: $1,500
The National Diversity & Leadership Conference is one of the most prestigious gatherings of world leaders and top thinkers. Leaders will share their unique experiences and approaches to integrate diversity, equity, and inclusion into their workplace culture, processes, and within their fields. Prepare to learn new ways you can apply these effective strategies to your team and professional life.
Date: November 9-12, 2023
Where: Palm Springs, CA
Price: TBD
Ernst and Young's Strategic Growth Forum helps high-value executives, forward-thinking entrepreneurs, and top market CEOs get inspired through a mix of panels, keynotes, and one-on-one meetings. Corporate heavy hitters are invited to come to share their insights on new trends and present cutting-edge technologies as they connect with potential clients, investors, partners, and more.
Date: June 26-29, 2023
Where: Toronto
Price: TBD
Politico calls Collision, "the Olympics of tech" for a reason. The annual, international conference is one of the largest dedicated tech conferences out there with ~1,500 startups and 35K+ attendees. This gives you plenty of opportunities to network with innovators in your industry and to take inspiration from other business leaders with the latest product. It's perfect for networking, lead generation, and getting your name and product to new audiences. You'll meet relevant peers, potential mentors, or even a big named celebrity or two in breakout sessions or panels. At the end, there's a global leader discussion around sustainability or finding new insights about data-driven decision-making.
Date: TBC
Where: TBC
Price: TBC
Wonder Women Tech conference is an extension of the community's mission to champion an equitable, diverse workforce. They amplify women, BIPOC, and underrepresented communities in STEAM (science, technology, engineering, arts, and math) industries and leadership. The conference is 78% women with 66% BIPOC and will cover tech, immersion, AI, VR, AR, Web3, and more through an interactive event (online and in-person) filled with panels, breakout sessions, art, and a career fair. As a participant, you become a member of their global community and will also be kept up-to-date for future leadership training, resources, and competitive events like hackathons all year-round.
Date: June 12-13, 2023
Where: San Diego, CA
Price: $3,100 - $3,675
Gartner Digital Workplace Summit is leading the charge when it comes to remote or hybrid modeling at work. Consider this a perfect executive leadership development opportunity where people managers can join over 32 sessions. You'll learn more about digital workplace strategy, effective workplace tools and technology, and ways to support the employee experience. At this crossroads of how and where we work, it's time for industry leaders to not just embrace a "new normal" but define it.
Date: March 10-19, 2023
Where: Austin, TX / Online
Price: $249 - $1,995
The infamous SXSW conference is synonymous with innovation and creativity and is one of the most popular tech conferences in North America. As an attendee, see how tech, film, and music converge firsthand and join a variety of lectures and exhibitions. In the past, big names like Twitter and Foursquare debuted; Bitcoin was the hot topic in 2014 and President Barack Obama was a keynote speaker.
Date: Jan 9-11, 2024
Where: Virtual / Las Vegas, NV
Price: $895 - £3295
With new technology funneling prospective customers and clients, marketing, sales, and leadership teams can turn to the Traffic & Conversion Summit to learn the latest in new channels and selling models. Join a jam-packed breakout session to uncover more about the evolving digital landscape and come away with key, actionable, content from top experts. If you opt for the virtual, be sure to research best practices to stand out at an online event.
Date: September 5-8, 2023 (general admission) / September 5-8, 2023 (VIP)
Where: Boston, MA
Price: $675 - $1,8999
INBOUND is Hubspot's premiere hybrid event and conference, bringing together thought leaders from around the world and across departments to explore new perspectives on the future of how we work and strategize. Inbound does a great job breaking down the agenda ahead of time, so you can level up your conference networking game and research or pre-introduce yourself ahead of time.
Date: September 27-29, 2023
Where: Las Vegas, NV
Price: $260 one-day pass / $525 full conference
Business leaders will enjoy the Evolve conference which showcases the latest in people management, corporate culture, and emerging tech and IT solutions. Brought to us by tech company Trace3, Evolve sets the stage for those leading the charge with game-changing tech solutions to help you transform your organization and develop strategies. Join breakout sessions to gain employee engagement and sales strategies, connect with others via open networking, and (best of all) attend a lavish gala in the heart of Vegas.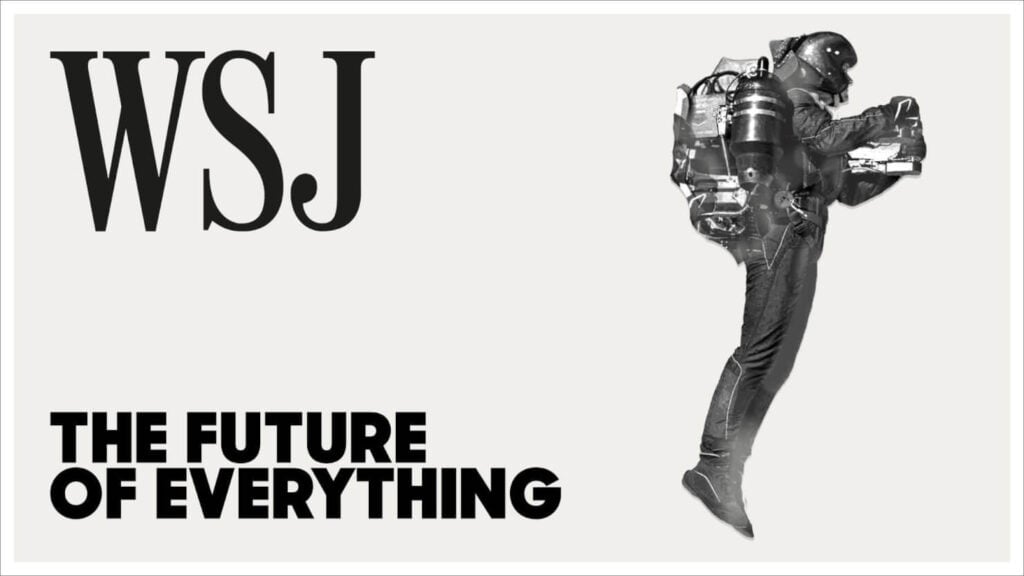 Date: May 2-4, 2023
Where: New York, NY
Price: $899 - $1,999
Interact to a whole new level at Wall Street Journal's award-winning conference, The Future of Everything. Taking a much-loved section from their paper to reality, this event changes the game by diving into everything from health, fashion, tech, and more. Join and be part of unscripted interviews, try out new tech, and join other leaders looking to boldly charge into the future. Last year's speakers include fashion designer Diane von Furstenberg, Moderna CEO Stéphane Bancel, and President of Planned Parenthood Alexis McGill Johnson.
Date: June 6-7, 2023
Where: Los Angeles, CA
Price: Unknown
Leaders hoping to make a positive social impact should turn to the Social Innovation Summit. This annual, international conference welcomes changemakers and tech shakers to not only exchange ideas but shape our future for social good. Previous thought leaders and speakers include NBC's Al Roker to entrepreneur Mark Cuban. You can also check out last year's conference on demand.
Date: Feb 9, 2023
Where: Mumbai, India
Price: $1,295-$1,795
Great Place to Work, the global authority on workplace culture, hosts its annual For All Summit to bring culture champions, radical business leaders, and HR teams together to explore big ideas. Unlock a brighter future for the people in your organization and join attendees from all over the globe as you navigate the intersection of people, purpose, and product.
Date: June 11-14, 2023
Where: Las Vegas, NV
Price: $2,095 for members / $2,495 for non-members
The annual SHRM Conference and Expo is an opportunity to share ideas with emerging talent, hear from top thought leaders in people management, and learn the latest in human resources and leadership development. Employee engagement is a priority for many organizations as teams adapt to new workplace models and trends, so discover the latest innovations and philosophies when it comes to HR SAAS and technology while networking with fellow people managers at this national conference.
Date: October 5-6, 2023
Where: New York, NY
Price: $1,695 for members / $1,995 for non-me
The Women Lead Festival is aimed at senior-level women and men who support women's advancement in the workplace. It brings together some of the world's top women in business, nonprofits, public policy, science, and the arts. Topics covered include gender equity, childcare, leadership journeys, and women of color advancement in leadership.
Date: March 14-16, 2023
Where: New York, NY
Price: $1,499 engineering managers / $999 senior ICs. Group discounts available.
As the name suggests this conference is aimed at leaders in the tribalistic world of development. It brings together leaders and coaches from top organizations like Spotify and Squarespace share ideas and best practices for successfully managing development teams and navigating the tech world in general. There are events for all levels of leadership.
Date: August 3-4, 2023
Where: Virtual
Price: $179
This conference from the Global Leadership Network provides talks from business leaders and academics from a range of fields and backgrounds. The focus is on transformation stories of when leaders have had to overcome challenges through innovation and sheer grit.
Date: June 20-23, 2023
Where: Edmonton, Alb
Price: $310-$700
This conference is an initiative of the Centre for Intellectual Excellence (CeFIE), a non-profit organization that seeks to create opportunities for diverse populations, particularly marginalized people, to reach their highest potential.
The theme for this year's conference is "Climate Change and Mental Health: the impact of diverse leadership skills". Discussions will focus on workplace mental wellness, indigenous relations, sex & gender diversity, cultural diversity, racial diversity, disability rights, climate change and change management.
Attendees will have access to various talks, sessions, workshops, coaches' corners, and featured speakers that cover a wide range of topics from understanding how to be a better leader and creating a better workplace to embracing multiculturalism and diversity.
Get learning and networking
The 22 business leadership conferences above is by no means an extensive list, but there should be one or two on there that suit your criteria.
Attending conferences is a great way to develop professionally and make new connections.
For some more help with the latter, check out our article 3 Ways To Build Your Professional Network And Make Meaningful Connections
Some Further resources to help you grow in your career and become a better leader:
Subscribe to the People Managing People newsletter to receive regular content to help you become a better leader and build healthy, productive organizations.